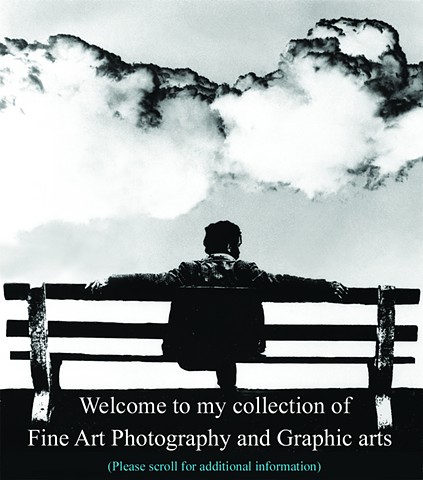 The_Galleries_ are linked above in "Imagery." Please go to separate subdivisions, navigate in those folders or linked below. Images are located in the Thumbnail Icons and scroll with the blue slider for narratives or poetry.
Photography: 2 divisions:
#1. Documentary at: rvmann.biz/section/364047_Documentary.h?
#2. Conceptual at: rvmann.biz/section/364039_Conceptual.ht?


Graphic Arts: 2 divisions:
#1.Paintings: rvmann.biz/section/364061_Paintings.html
#2.Drawings: rvmann.biz/section/364074_Drawings.html
"Dreamer" rvmann.biz/artwork/3170611_Dreamer.html seen on this premier page symbolizes the need to relax and unwind, examine our existence, and justify our motives in this rapidly ever-changing world in which we pass through ever so briefly.
Included within some of these Conceptual Compilations is the appearance of lofty clouds. Symbolically, they represent and are interpreted as metaphors for life's subjective state of mind. They give rise to the ethereal aspirations depicting our dreams as imaginations embodied by the most wondrous dominion on Earth. They are virtually the "Sheet Music Of The Skies."
Amongst its numerous motivations, art's basic intention is to; Inspire, Educate and Stimulate Imaginations.
"Image-Credibility"
Whether recorded with film or the more contemporary digital formats, these isolated amusements give license to the benefits of viewing and deciphering the truths and visible evidences that are established as records. In everyday reality, life prevails along barely leaving a trace of its former existence while traveling through time and space. Depicted as visual recordings, these instances interplay between the frozen moments projected to and witnessed by an interested audience of the actual images themselves. Moderate Grecian terminology translates the common term of photography as "To Write With Light." These Gallery images are either unaltered documentaries or visionary philosophical perceptions in nature. As ambiguous-didactic languages they also remain openly clarified, understood and determined by the deciphering imagination of the observer.
Many of these images may be viewed at: www.flickr.com/photos/richymann (For selecting the slideshow, click on the slideshow-symbol on the top right side of the Flickr title page.)
For the past 52 years, these visions have steered me to photo-record, innovate, document, and computer-generate images, and formerly developed Drawings and Paintings into this assorted "Graphic Arts Collection."
Currently, there is not a shopping cart installed on this website other than PayPal at: (rvmann@gmail.com) or to assist in obtaining reproductions of the following art or make contact regarding any related requests, please go to my email, Richard Mann, at rvmann@gmail.com
or the Contact directive above.
For requesting reproductions for any of these these images for to display or exhibition, please contact me Richard Mann, at: rvmann@gmail.com or go to the contact icon on these pages.
My artists' names have been Richard Mann aka Rich Mann or R Mann.
All imagery is currently copyrighted and registered with the United States Library of Congress in 2016. Any exclusively license reproductions or collections of this imagery for sale or used in advertising etc. must be approved by way of contact at rvmann@gmail.com.
I hope you've enjoyed visiting,
Please come again,
Thank you,
Richard Mann